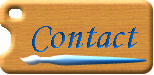 Please feel free to contact us with any questions or suggestions. Click on the link here to email Christina and Jackie, (we both get the email and will respond as soon as we can.)
We always appreciate emails letting us know you own a particular Lindneux painting as well as the stories of how you or your family acquired the painting. We are always adding to our list of Lindneux paintings as this helps us to determine an accurate number of paintings that Lindneux did over his lifetime. If you or a family member actually knew or met Robert Lindneux we would enjoy hearing those stories too. We do not share or use any information or image of a painting without your express permission. We are interested in this information only so that we can expand our research about the life of Robert Lindneux. Speaking of research about the life of Robert Lindneux, did you know about…
The Memoir of Robert Lindneux Project
The biography provided on this web site covers a fraction of Lindneux's adventures over his long life. We hope that this web site has sparked your interest in the art and life of Robert Lindneux and that you found yourself wanting to know more about his life story. The full story of Lindneux's art and life is told in Robert Lindneux's own memoir; a document that has been with the family since the 1960's. We (Jackie and Christina) are working diligently to publish this document and make it available to you.
Though the memoir document is complete, a great deal of research has been necessary, (and is still in progress) in order to verify and document the information Lindneux provided. Needless to say, as is the way with research, we have uncovered a few mysteries and many more questions that need to be answered. If you have an interest in this project, or if you believe you have any information that may be of help to this project, please send us an email!
Here are a few final reminders:
Our area of expertise is the history of Robert Lindneux's life; we are not art appraisers and cannot provide values for any reproduction or painting. We are not able to confirm if what you have is an original oil painting, a lithograph, or a printed reproduction. We are not able to refer you to an appraiser. We are able to encourage you to do your homework and research the appraisers in your area. Always ask for references making sure to contact the references. We are not interested in purchasing paintings only in documenting the works done by Lindneux.
For paintings owned by a museum or other organization, to request permission to use an image please contact the museum or organization indicated using the links provided with the image. If you wish to use an image owned by a private individual you may email us and we will pass on your request to the appropriate individual.
This web site is lovingly dedicated to the memory of Gertrude and Robert Lindneux
and their devoted and cherished daughter Marcella
This web site was built by Christina Smith (great-granddaughter)
with design input from
Mrs. Robert Lindneux Millard Sr. (granddaughter-in-law) and Robert Lindneux Millard Jr. (great-grandson).
Thank you for visiting our web site!