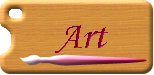 Lindneux Art Privately owned
This page has examples of Lindneux art that is privately owned. Robert Lindneux was a prolific artist and his subjects were as varied as his life was long. He portrayed the full spectrum of the American west. His style was primarily based in realism sometimes leaning towards the romantic or theatrical notions of western life. Because of his European training he could execute other styles when the situation called for it. To learn about museums with Lindneux art select one of the sub-menus under this page to be taken to another page with more information. To learn about privately owned Lindneux art keep reading down the page. Many of Lindneux's paintings are privately owned and here we have gathered just a few examples that we have permission to share with you.
Note: we are not art appraisers and cannot provide values for any painting or other artwork.
The Iacino Collection
One of the largest private collections of Lindneux works is owned by Edward Iacino, Chairman of the Seattle Fish Co., Denver, Colorado. Many of the works in the Iacino collection were purchased from Lindneux by Mose Iacino, Edward's father, and are some of the best examples of western American action scenes done by Lindneux. One of the most notable paintings in this collection is The Lure of Gold, one of Lindneux's extraordinary allegories. The two examples shown are used with permission of Edward Iacino. These examples are: Old Time Sioux Communal Hunt painted in 1927 and depicting a scene of Sioux hunting buffalo in South Dakota; and, Buffalo Hunters painted in 1948, depicting a buffalo hunt in 1870.
Other examples of privately owned Lindneux art:
From the private collection of Robert and Charla Nelson of Cheyenne, Wyoming; owners of the Manitou Galleries shown above is a work titled Plumb Ornery painted in 1925. This is an excellent example of the fine detail and coloring found in Lindneux's best works.
Also shown are some paintings shared by website visitors:
The Coyote, painted in 1917 (c) 1919 was also reproduced on paper or card stock by the Lindneux Art Publishing Company. The description from the catalog in part reads, "The Coyote, the outlaw of the western prairie, not brave but crafty… Here we have again a picture which shows the authors wonderful appreciation of an animal, for in every detail of posture and coloring, this study is perfect… wonderfully vivid in character and color." Thank you to Hale Hamilton for giving us permission to post an image of this painting.
The Night Guard painted in 1942 shown above is similar to an earlier Lindneux painting that was reproduced and sold by the Lindneux Art Publishing Company called the Night Herder. In the earlier version of this painting the horse was all black. The description from the catalog of the Night Herder fits the later Night Guard painting shown above as well and in part reads, "… On a calm and moonlight night when everything is serene and the cattle are quietly chewing their cud… there is no work to be done except to watch the cattle from a short distance, slowly riding around the herd, stopping once in a while to roll a pill." Thank you to Gregory Donelan for giving us permission to post this image of this painting.
Also shown above are some works owned by Lindneux descendants. First, two paintings from a series that Lindneux did late in his life called "The Artist on Location". Both examples were painted in 1958 and show Lindneux at work in 1918. Also an example from Lindneux's well known "North American Mammal" series painted for Lindneux's good friend Ben Bond.